Acuity's LASIK Summer Spectacular Is Here!!!
Everyone With Simple Myopia…
LASIK $599 per eye!
All OTHER PRESCRIPTIONS…
$1199 per eye!
For a Limited Time Only! 
Get the Best LASIK, Best Surgeon and BETTER Than Our Already Best Prices… Only at Acuity!



Call for a FREE, NO OBLIGATION consultation
with an experienced Laser Vision Counselor!
(877) 520-3937
We offer the

BEST 

FINANCING Plans to Make LASIK Affordable for You!
Get 24 months interest free financing through
Wells Fargo Health Advantage*
* Offered with purchase of an extended enhancement plan (3 years and beyond).
Acuity takes pride in offering LASIK, PRK, Epi-LASIK and Custom Wavefront laser vision correction procedures for an affordable and competitive price, while providing quality care and the most experienced LASIK surgeon in the Northeast region.





We make Laser Vision Correction affordable

 

by pricing according to your prescription…
Acuity Laser Eye & Vision Center offers a free, no-obligation consultation with one of our qualified Patient Counselors, who will check your refractive error to determine your prescription.
Outside of the Summer Spectacular, Standard laser vision correction at Acuity starts as low as $599 per eye, for patients with lower orders of myopia and no astigmatism. The price for a standard procedure is typically based on your individual prescription and will be slightly higher for higher orders of myopia, hyperopia and/or the presence of astigmatism. Our LASIK prices are generally 50% to 60% lower than other laser vision correction centers, while offering the highest quality technology, expertise and experience.
During the Summer Spectacular, we offer BETTER THAN OUR ALREADY BEST PRICES, as everyone with simple myopia, no matter how high their correction, gets LASIK for just $599 per eye!
A Patient Counselor will review all pricing and options for surgery with you during your free consultation. Optional services at additional cost are three year (for near– and farsighted patients) and ten year (for myopia patients only) enhancement plans, Custom Laser Vision Correction, Epi-LASIK, and punctal plugs.
At Acuity, we use two state of the art laser vision correction systems, the Nidek® and VisX® excimer laser vision systems. With both systems available to Dr. Vale, he is better able to treat a wider array of refractive errors. Why would you go anywhere else?
Contact Acuity today for a free, no obligation consultation!
(877) 520-3937 (EYES)

At Acuity Laser Eye & Vision Center, we understand that different patients have different financial responsibilities. We believe that financial considerations should not be a limiting factor in undergoing laser vision correction. We are committed to working with you to make laser vision correction affordable and fit your budget. You can also choose from three affordable payment options.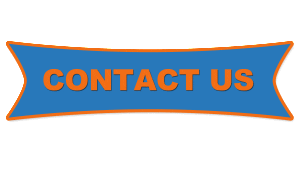 Cash
Credit Card
Credit Financing such as
Wells Fargo Health Advantage or Paypal
Paying for Procedures:
Acuity accepts cash, checks, MasterCard, Visa, Discover, and American Express. We also proudly accept several plans from Wells Fargo Health Advantage.  These financing options provide competitive rates and flexible payment plans, including 24 month interest-free financing, subject to credit approval and terms and conditions of your financing agreement.
Flexible Spending Accounts, also known as Health Spending Accounts or Health Reimbursement arrangements, are offered through many employers to help offset medical expenses. These accounts may allow you to set aside pre-tax dollars for procedures like LASIK. Ask your employer about using your FSA for potential savings on your laser vision correction procedure.
Be sure to schedule your consultation to obtain pricing prior to setting aside funds in one of these programs, that way, you don't underfund your account.
Phone consultations available for busy people. Have your glasses prescription available and schedule one on your lunch hour! Or come in to Acuity in Scranton or Bethlehem. You may also visit one of our co-management locations throughout Pennsylvania, New York or New Jersey. We're here to conveniently serve you…
Call Today!
877-520-3937 (EYES)